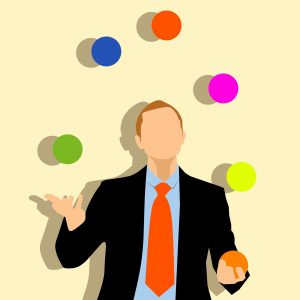 To paraphrase Merriam-Webster, the act of people-pleasing is driven by a myriad of psychological motivators and saying "yes" when you really want to say "no".
Here's why people-pleasing is a detriment to your company's growth:
* On the surface, a people-pleaser may give the appearance that all is well, however, he/she actually may be overwhelmed, stressed, and on the verge of burnout leading to costly errors and omissions which will evenutally impact the profit margin. 
* The tendency to give everything to others coupled with fear or disappointment will drive a people-pleaser to over-commit and land up falling short of meeting client expectations.
* Because they operate from a space of sacrifice, resentment can grow if management does not acknowledge their sacrifices or offer "acceptable levels of praise".  
For these reasons, it is important for supervisors to pay careful attention to all employees' non-verbal cues.   Make a point to be empathetic and to encourage employees to give self-care.  Foster a company culture that rewards extraordinary efforts for all employees.
A myriad of professionals have opined the answer to business success.  A sure answer to business failure is trying to please everybody.
Let's talk.  We welcome your input for managing people-pleasers in the comment section below. 
In the meantime, make it a great day!