Elite Customer Service, LLC is an innovative training company providing
world-class customer service skill-building programs for organizations looking to
build a loyal customer base, increase profits and improve employee morale.
---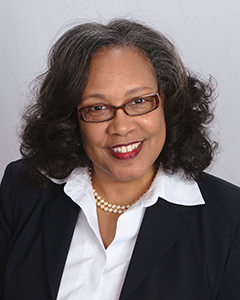 Colette Douglas
President
Meet Our President: Colette Douglas
Colette Douglas, the creator of Elite Customer Service, LLC has worked with individuals and companies in the area of customer service and loyalty for more than 30 years. Colette is a gifted speaker, consultant and coach. The strategies and concepts she perfected are integrated into the Elite Customer Service training, coaching, seminars and webinars.
Colette understands the issues that organizations face in connecting with those she wants to serve. In her strength, kindness and efficiency, she delivers just what is needed to clarify the right next steps in training organizations in providing exceptional satisfaction to their customers.
Colette received her Bachelor of Science from Central State University in Wilberforce, OH. She also received her MSA from Central Michigan University in Mt. Pleasant, MI.
Colette is eager to learn about the mission, vision and culture of her clients and their companies before training and coaching begins. As a keynote speaker, consultant and coach, Colette has experience in discussing the insights in understanding what customers really want. Discovering what works and what does not work, she is proficient in showing all types of organizations the real secret in providing a great service experience and turning loyal customers into raving fans.
---
Our Mission
Our mission is to help create customer-focused cultures that:
Value the customer experience
Convert customers to clients who become raving fans
Coach and train employees in order to create a mindset dedicated to delivering exceptional customer service to internal and external customers
Provide employees with critical skills, motivation and customer-focused values to create and maintain customers and clients
---
Our Beliefs
At Elite Customer Service, we are passionate about teaching organizations how to deliver exceptional customer service to their clients while also empowering their own employees.  We also:
Hold our employees, clients and vendors to a high code of ethics
Do not take short cuts in finding solutions to problems
Understand that our client is our most precious commodity
Consider the following to be the seven deadly words, "We have always done it that way"; that way of thinking is not tolerated at Elite Customer Service
Believe that, as experts, we are the best consultants in customer training and we pursue our passion of customer service training wholeheartedly
Have an unwavering will to succeed; as a result, we believe that there are always solutions to problems —even when it seems that at first there is not