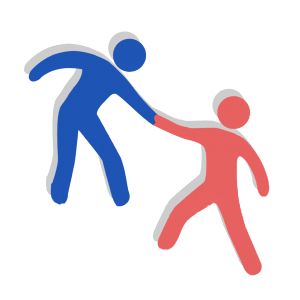 Photo Provided by Pixaby
"A highly engaged workforce means the difference between a company that outperforms its competitors and one that fails to grow." ~ Gallup Poll Executive
Ask any company executive or entrepreneur if customer retention is important to the growth of their organization and they will probably give you a stare that shouts, "Of course it is!".  The truth is, many organizations focus so keenly on getting NEW customers that they lose sight on how to effectively keep the ones they already have.
If you think that customer retention is insignificant to the health of your business, take a look at what the experts say:
A Bain and Company survey said that a 5% increase in customer retention will cause a company's profitability to skyrocket by 75%.  They also reported that attracting new customers will cost your business 6-7 times more than keeping an existing customer.
According to Marketing Metrics, it is 50% easier to sell to existing customers than to new prospects.
The Gartner Group reported that 80% of a company's future revenue will come from only 20% of its existing customers.
To retain customers, start by reviewing your employee engagement plan.  Studies reveal that fully engaged employees have higher morale, productivity and deliver better customer service.   Concentrating on employee engagement can help businesses maintain and even thrive during economic downturns.
According to Gallup Poll, companies with highly engaged workforces outperform their peers by 147% in earnings per share (EPS).
Here are a few key points to help turn up customer retention when using employee engagement strategies:
Perfect the onboarding process.  Joining a new company can be a stressful experience for an employee.  Give them an opportunity to get established in their new position with an amazing onboarding process.
Upper management can motivate employees with positive comments and words of encouragement.  Threats and intimidations of demotion, pay cut and job loss have an opposite effect on productivity.
Dig deep to find out why employees are disengaged.  Encourage them to share their feelings about coming to work everyday via surveys that ask creative and open-ended questions.  It will prompt them to give honest and meaningful answers.
For employees to be engaged, managers must allow them to focus on their skills and to work on their own comfort levels.
In conclusion, remember that 79% of consumers want a human touch and desire to have an amazing customer experience—even those who choose to engage with organizations digitally, via the website or through social media.
It is up to you to make it a great day for your customers and your employees.