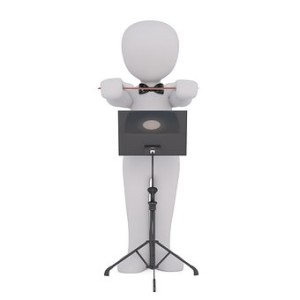 I love my work and the seminars I conduct for my clients.  Sometimes, the curriculum includes helping them to understand that "thinking outside the box" is more than a cliche.  It requires that they go several steps farther to deliver unique and customized experiences for their clients.
I teach them the importance of giving themselves and their staff permission to be different — decide HOW you will deliver the magic of amazing experiences everyday to every customer and NOT to be defined by someone else's idea of customer service delivery.
A basic foundational element to accomplish this is to understand the difference between customer service and a customer experience.
For example, if you order a rental car over the telephone and the agent has a pleasant voice, answers all of your questions and provides information that you did not know to ask, that is good customer service.  When you pick up your rental car and the car rental company upgrades your vehicle, includes bottled water and has placed a handwritten note on the seat wishing you a bon voyage — that is an amazing customer experience.
Picture it:  To justify their premium prices, the goal of the Ritz Carlton Hotel is to make an indelible connection to their guests and to deliver unmatched experiences so that they will not want to stay at any other hotel—even if they have a choice.
After your prospect becomes a client, NEVER allow the "newness" of the relationship to fade.  Give them the same treatment it took to attract them to your business to retain and to convert them into loyal customers.  No one wants to feel taken for granted—least of all your customers.
Customer experiences create customer loyalty.  Customers will become clients who will become the company's most valuable resource: giving word-of-mouth referrals to your business.
Make it a great day!