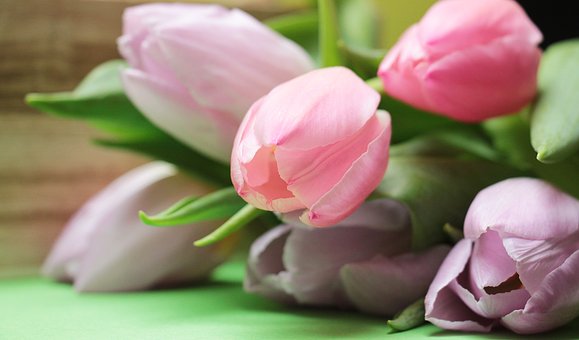 It's all about the details when it comes to customer loyalty.
While customer loyalty should be observed throughout the year, April is designated as International Customer Loyalty Month.
Remember, you have to give the customer a reason to do business with you: your exceptional product, amazing service, your reputation for being considered an industry thought leader, or a combination of all of the above.
When you consistently demonstrate to clients why they should keep doing business with you, they will become loyal fans who will buy from you even if your price is higher than that of the competition.  By year 2020, service, NOT product or price, will be the determining factor for customer loyalty.
Here is another important point: Do not confuse a marketing program with a loyalty program.
An oversimplified example of this point is this: A marketing program is when a customer gets a certain number of punches on a card and gets a free coffee.  The more times a customer returns to the coffee shop to buy coffee, the more punches will be obtained which ultimately increases the sales revenue for the coffee shop.  Now, offering a punch card to increase sales is not a bad idea.  In fact, it is an effective program that millions of consumers take advantage of and would become deeply offended if it was taken away.
The point we are making is that a loyalty program understands a consumer's needs, provides inimitable customer experiences and leaves them longing for more and actually has them coming back to get it.  Even if your company moved its location to an inconvenient location, your loyal customers would follow you and continue to do business with you.
Loyalty comes from relationships.  When you take the time to "speak their language", understand, anticipate and fulfill their needs and wants, you will find that your customers will become clients and those clients will become loyal fans who will spread the word to their community about their incredible experiences with your business!
Loyalty happens within the context of a relationship.
Here are a few questions to ponder when it comes to loyalty:
If you moved to a different company, would your customers follow you?
If you or your company moved to an "out-of-the-way" location, would your customers be willing to drive the extra distance to continue to do business with you?
Give the customer a reason to do business with you – be it your customer service, the quality of your product, your expertise, the value you and/or your product provides. Ideally, it would be a combination of all these factors. Demonstrate to your customers why they should keep coming back.