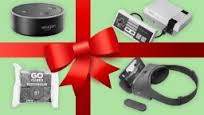 So, you want to express your appreciation to your clients by giving them a gift this holiday season, right?  Here are a few important tips that could save you time and money as well as avoiding awkward moments:
1) Be aware of your company's policy about giving and receiving gifts to clients.  Depending on the industry in which you work, i.e., investment advisor, the industry AND your company may have strict rules stating whether you can give OR receive a gift from clients and if you can, there may be a ceiling on the dollar amount you can spend and the value of the gift you plan to give.  Violating this rule carries extensive disciplinary actions from industry regulators AND your company including a possibility of paying fines.
2) If you plan to give a gift to management, follow rule #1 above but dig deeper to understand your company's rules and policies about internal gift giving at ANY level to company personnel.  Understanding the rules could save you a great deal of grief and embarrassment.
3) Assuming you have company clearance to give gifts to your clients, make sure the gift is:
* something they can effectively use
* not too personal (lingerie, perfume, personal grooming products/services)
* does not insult their religious beliefs (everyone does not celebrate holiday gift giving)
Similar rules may apply to sending holiday greeting cards to clients.  Play it safe while extending well wishes to those who make your business run!
You will get the best mileage from your thoughtfulness when your clients receive your token of appreciation when it is appropriately thought out and given with genuine intentions.
Happy Holidays !!