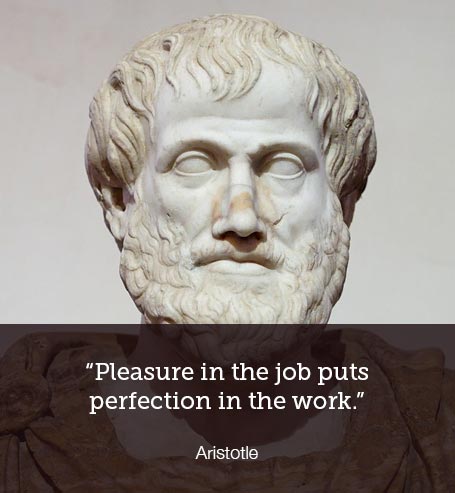 "Pleasure in the job puts perfection in the work." ~ Aristotle
Now and in the future, customer experiences will focus on emotions, not logic.  In any given sales or service situation, employees choose their own behavior for the best possible outcome for the customer experience.  We should treat consumers the way they want to be treated—and primarily that means they want to be respected and they want to be listened to without interruption.
For too many years, the customer service industry has been guided by archaic rules and processes that don't suit today's digital age.  It is important that every organization's updated customer service philosophy and vision be read, understood, embraced and fervently practiced by your frontline staff, managers, volunteers and the entire C-Suite.   It is equally important to articulate your company's expectations for ensuring a positive customer experience with every interaction.
Organizations cannot meet the needs of the consumer if its entire team does not have a thorough understanding of its consumer's needs and expectations.  A good beginning is to talk with your customers and clients to find out their perception of the products and services being provided.  From that, determine what they expect and need from you.  Because it is critical to the survival of the organization, all employees must understand their role in achieving the company's vision for delivering exceptional customer service.
I believe that most organizations have every intention to create a safe and customer friendly environment whether in a brick and mortar facility or online.  But let's face it, without customers and clients, the organization ceases to exist.  So develop a passion for providing excellent service.  I believe that in order to set yourself apart from everyone else (even within your own organization) you must pursue the practice of delivering exceptional customer service to every customer every time.  If you chase after it like other things you desire, you will succeed.
Finally, when your team has successfully accomplished the company's expectations for delivering measurable exceptional customer service, it is important to reward them…this will contribute to their increased morale and their motivation to continue to strive for success !
Make it a great day !