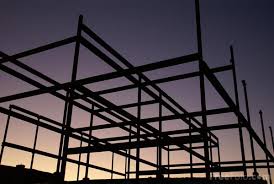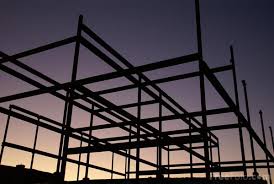 Business Make Over/Renovation?
 Don't Forget to Re-tool Customer Service Skills
When business profits improve, it is not uncommon for an organization to, among other things, expand the square footage of their existing buildings or construct a brand new facility in order to accommodate the influx of new business.  As the United States finds itself continuing to recover from its recent deep recession, it is not unusual to find facility expansions almost anywhere in the country.  Expansion is an excellent sign of prosperity and is a benefit to the business, the community and the country.  While cranes and earth moving equipment can sometimes be inconvenient, and force us to take alternate routes to our destinations, many of us welcome the sight because it is an indicator of economic growth.
As businesses build extensions to existing facilities or erect new ones, it is also important to remember to review and update the level of customer service.
It was wonderful to listen to a recent news report about a Fortune 100 company that hit a profit earning record.  The reporter said that the company's 2nd Quarter 2015 earnings were higher than any other 2nd Quarter earnings in the history of the company.  I listened to the CEO's excitement; he was proud of his company's accomplishments, as he should be.  There is no question that the company worked hard to earn the record profits.
I wondered, however, wouldn't it be a refreshing change if, in all of the excitement, the CEOs, CFOs, and COOs reported on how they will exponentially improve customer service training to their employees for the benefit of the consumers who helped put them in an enviable position?
Please don't misunderstand, I think that it is fantastic that companies exceed their profit goals and any other goals that they set…only I wish that they could also say something like, "As a matter of fact, because our customers and clients are an integral part of our success, we are pleased to announce that we are allocating a portion of our profits to dedicated training of our employees to improve customer service and to ensure that every customer is treated with the dignity and respect they deserve.  Customer service is included in the culture of our company and we have a healthy obsession to provide exceptional customer service to every customer every time — from the C suite down to every level of personnel".
I believe that a statement like the one above might capture the attention of not only the customer, but also shareholders and the competition.  I also believe that by allocating a portion of a company's profits to customer service training would not only position them to have more record earning experiences but would turn customers into loyal clients who would spread the word about the incredible service the company provides.